Tom Schardt – CCG Coordinator for California
Blog Talk Radio Presenter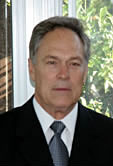 Born in a suburb north of Chicago, Illinois along Lake Michigan, Tom is the 3rd of 4 children of parents from German and Lithuanian ethnic descent.
Tom developed a love for the outdoor life at a very early age. As a child, his father would take him and the family fishing in Lake Michigan where they would catch an abundance of fish for tasty meals. He learned to fly fish from a professional who was his basketball coach while he was in grade school. He also taught Tom to tie flies for fly fishing, and it was a hobby that stuck with him into adulthood. Love for the outdoor life that Tom developed included anything to do with water such as fishing, swimming, snorkeling, canoeing, water-skiing, etc. He also took to camping, hiking, and hunting.
When Tom graduated from high school, he and a close friend decided to join the Marine Corps together in the buddy system after they spent a brief semester at Western Illinois University. Both decided to fulfill their military obligation before continuing a formal education. After boot camp and basic training, Tom was assigned at his request to an infantry unit. He was placed in the 7th Marine Regiment of the 1st Marine Division. Tom's regiment was transferred from Camp Pendleton, California to Okinawa, Japan in the fall of 1961 for extensive training in jungle warfare preparing for the eventual conflict in Vietnam. However, his enlistment ended in April of 1965 and he was released from active duty, just a few short months before his Division was committed to Viet Nam.
He met his future wife while stationed at Camp Pendleton located in Southern California. Tom was seriously considering reenlisting in the Marine Corps and making the military a career until he met Lois Ann Butler, a Canadian, who was living with her parents in Whittier, California at the time. Tom knew he would never marry if he decided to reenlist for a career because he could see how devastating military life is on the family. His uncle was a career naval officer and Tom saw how his uncle's family was disrupted by the constant moving from duty station to duty station and the failure to establish any roots. He elected to return to civilian life and was married in 1965 after being honorably discharged from active duty.
Tom attended several colleges in Southern California preparing for a career in aviation. He became a Flight Instructor and was certified by the Federal Aviation Administration as an Instrument Flight Instructor, Ground School Instructor, and Commercial Pilot with a multi engine rating. He taught flight instruction at a large Flight School Academy located at the Long Beach Airport. The Flight Academy was owned by a local commuter Airline, where he logged over 3,000 hours of flight time. His goal was to be an airline pilot. That goal however was never to be materialized. The Airlines experience a dramatic downturn in hiring pilots at that timeframe, and he eventually left aviation altogether to gain steady employment with the Southern California Edison Company (SCE), the largest utility in all Southern California. He retired from SCE in July, 1996 after 30 years of service with an excellent company.
Tom also became a certified SCUBA Divemaster and Assistant Instructor with specialty certifications in NITROX mixed-air diving, night diving, and rescue diving. Tom has extensive experience in SCUBA instructing and diving in waters off the various islands located in the Southern California coastal area. He received a Humanitarian Award for saving the life of a diver from drowning when he rescued the distressed diver caught in high surf conditions and unable to exit the water. He also studied and took up parachuting/skydiving.
Even though Tom retired from SCE, he still works. He obtained a job in Public Safety and Security with an International Security Corporation. Tom was promoted to the position of Assistant Director of Public Safety at a large local area Business Center.
Tom and Lois have two sons and five grand children. They began fellowshipping with CCG in 2004. He has been a presenter for CCG on Blog Talk Radio. He and another minister presented CCG's bible study papers on various topics through this medium.
He is a minister and coordinator for CCG based in Southern California.